VINYASA YOGA
Vinyasa yoga is a flowing style of yoga that connects breath with movement. Vinyasa yoga works on a physical, mental, emotional and spiritual level. When mindfully moving trough flowing postures, you will connect body and mind. During vinyasa yoga you focus on your breathing. The breathing method that is used is called 'Ujjayi breath', wich literally means Victorian Breath. This breathing technique helps to calm and quiet your mind and warms and purifies your body.
Loes Steenhuis (1982) is a Psychologist (Msc) and certified vinyasa yoga teacher. At the age of seventeen she followed her first yogaclass. Yoga became a guide in her life since then. Over the years she practiced Iyengar Yoga, Anusara Yoga, Ashtanga Vinyasa Yoga and recently Kundalini Yoga. Yoga became a way to cultivate mindfulness in her life, connect to her willpower and build fysical strength. Her classes are characterized by a gentle flow, using body, breath and voice to create peace in body and mind. As a teacher she is grateful to share her knowledge and guide her students in this journey so that they can integrate the benefits of yoga in their daily lives.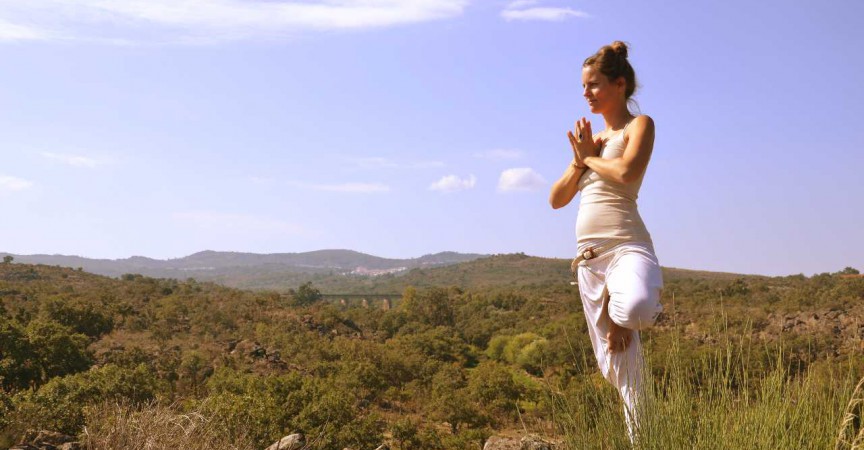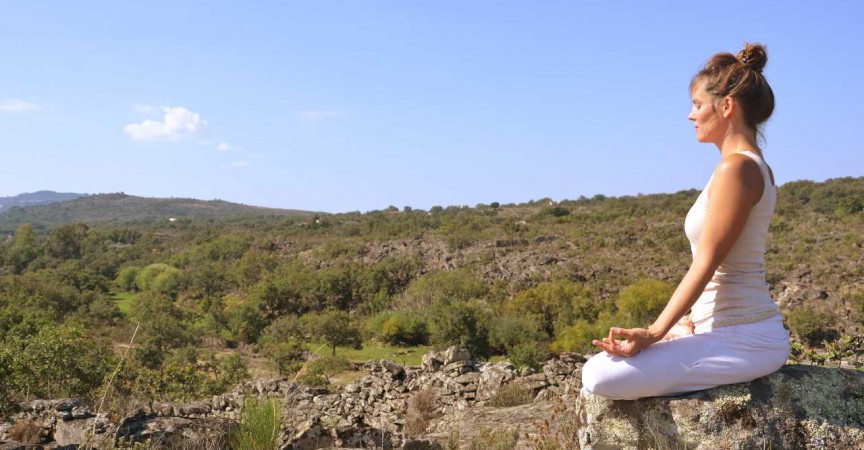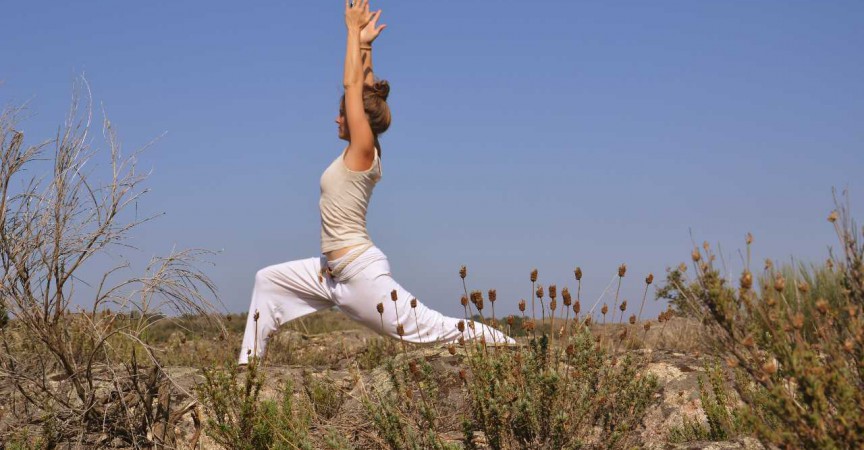 Currently, together with her beloved one, she is living in a beautiful area in Portugal called Serra de São Mamede. Loes teaches in English and Dutch and both group or individual classes are an option. Homelessons are a possibility as well.
YOGA LESSONS IN CASTELO DE VIDE
Right now there is no offer of yoga.
Location: Sociedade Recreativa e Cultural 1e de Dezembro, Rua Miguel Bombarda 18, Castelo de Vide (city centre)
Please bring your own yogamat and blanket
If you have any questions please feel free to contact us.
MAY ALL BEINGS BE WELL AND HAPPY