YOGA RETREAT WEEK
1-7 juni 2015
Portugal
Enjoy an inspiring yogaweek in the enchanting valley of retreat centre Gravito in Central Portugal. Sleep in a tipi and experience a variety in Kundalini and Vinyasa Yoga classes. Daniël Hari Bir Singh and Loes Steenhuis are two Dutch yogateachers. From their shared passion and love for yoga they organise this wonderful week together.

The location

Retreat centre Gravito is located in the middle of Portuguese wild nature close to the little village Pedrógão Grande. In the green province Beiras exactly between the cities Pompal and Castelo Branco. This area is characterized by forests, rivers, mountains and stunning views. The silence overhere is appreciated by many people. This makes the location absolutely unique for yoga and meditation practices. The retreat centre is functioning off-the-grid, which means that they are self-sufficient in their energy supply. By using solarpanels, solar water heaters and hydro electric energy is made. Drinking water is coming from their own source. In this way your stay at Gravito is as sustainble as possible. Take a look at some pictures of the location.
Accomodation

You will sleep in a tipi which is equipped with all comforts. For one week you will live in the heart of nature. Toilets, showers and hot water are provided. All workshops will be offered on location. Inside in a big yurt or outside at a beautiful wooden platform in the shade of the trees. Down in the valley flows a river where you can swim at all times. The valley is surrounded by pine- and eucalypt trees. Organic and vegetarian meals are served three times a day. If you have special wishes according to your diet, please let us know.

The program

The weekprogram consists of a balanced combination between Kundalini & Vinyasa yoga classes. You can join Daniël Hari Bir in his sadhana in the early morning or choose for a morningsclass just before breakfast. Depending on the participants the classes will be taught in English or Dutch. If necessary there is always an option for Dutch translation, when classes are given in English. There will be enough time to relax and enjoy free time. You can take a walk in nature, visit the little villages in the area, take a swim or do whatever you like. It is also possible to make guided walks in nature. In the evening there will be campfire and music.

5.00u Sadhana (optional)
7.30u Morning yoga
9.15u Breakfast + free time
13.00u Lunch + free time
17.30u Afternoon Yoga
20.00u Dinner
Daniël Hari Bir Singh will give the Kundalini Yoga and Loes Steenhuis the Vinyasa Yoga. Currently Daniël Hari Bir is living and teaching in Groningen (the Netherlands) and Loes is living and teaching in Castelo de Vide, Portugal. There where she lives. This yogaweek is open to all levels. Please let us know if you have any personal wishes or needs in your practice during your stay at Gravito.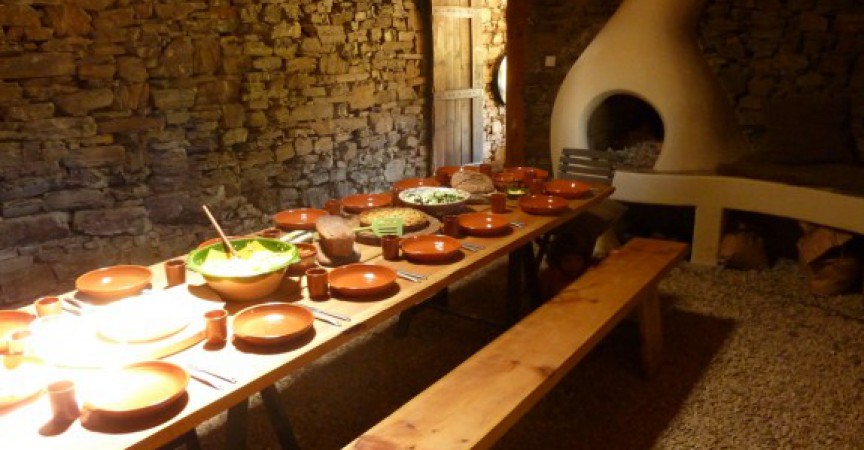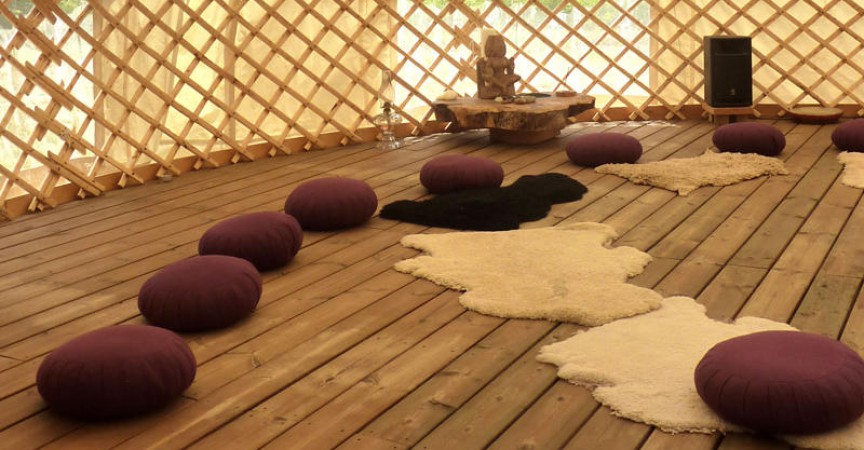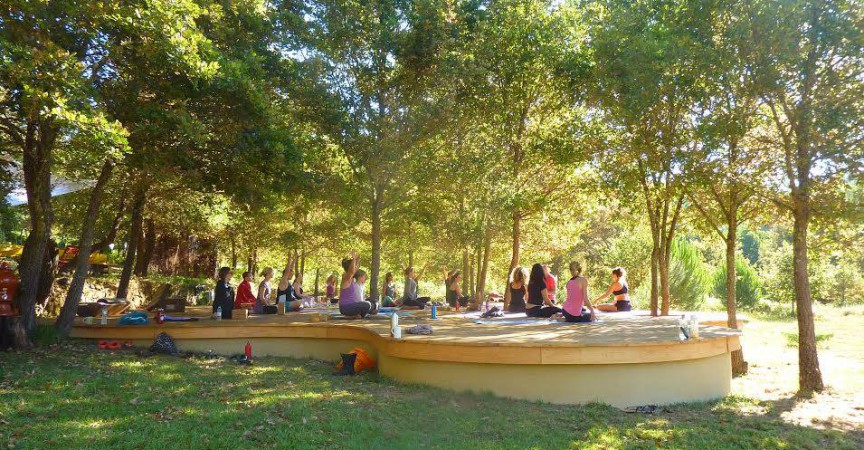 Read more about both teachers
Daniël Hari Bir Singh: www.waheguru.nl    &    Loes Steenhuis: www.luzamunda.com
YOGA RETREAT WEEK
1-7 June 2015
Retreat centre Gravito/ Pedrógão Grande/ Portugal
Daniël Hari Bir Singh & Loes Steenhuis
COST OF PARTICIPATION

SPECIAL EARLY BIRD
MARCH OFFER(!) – If you registrate & pay in March 2015 the price is: 495.00 euro
From 1 April 2015 the price is: 595.00 euro
 (*) Including: accomodation and stay in a (by preference) shared tipi with full board, which includes organic and vegetarian breakfast/lunch/diner, participating in all the workshops, use of sanitary facilities. The possibility to make guided walks in nature.

(*) Exclusive: your flight back and forth, transport Airport-Retreat centre Gravito and vice versa, transport from busstation Pedrógão Grande to retreat centre Gravito (might be possible in consultation), exclusive cancellation insurance and travel insurance.

 (*) You make your reservation by filling out the contactform on this website. Please fill out your name, address, phone number, e-mailaddress and the number of your bankaccount. Your personal information will be used confidental and will not be given to others.
(*) You make your reservation final by transfering the total amount to: NL19 TRIO 0197 7271 15 by name of L. Steenhuis quoting LuzaMunda Yoga Week June 2015. Here after you will receive a confirmation of participation by e-mail.

(*) If the yogaweek will be cancelled, due to a lack of participants or other unforeseen circumstances, the total amount will be returned at your bankaccount before 1 of June 2015. We advise you to get a cancellation insurence for your flight.
(*) Participation is at your own risk. LuzaMunda is not responsible for costs made because of cancelling the yogaweek and/or damage to your properties and/or the loss of your properties during your stay at retreat centre Gravito.
(*) You can compensate the CO2 emissions caused by your flight at greenseat.nl for (at least) 7,09 euro or at treesforall.nl for (at least) 7,31 euro. Per booking LuzaMunda will reserve the money which is needed to plant a tree in Portugal.

Do you want to make a reservation or do you have a question? Please fill in the contactform.
We hope to see you in Portugal. Bem-Vindo!
Namasté,
Loes, Bram & Daniël Hari Bir