HOW LUZAMUNDA TOOK SHAPE
Years ago, a young men and a young woman both from the Netherlands were each searching for their personal freedom. The guy, an ambitious and idealistic youngster was hitchhiking through Europe on his own. Crossing France, Spain and Morocco. He got highly inspired by his travels in Europe and started traveling through Asia, South America and Africa. After months of traveling crossing the world his vision about life started to get clear. He became very grateful for all of the cultural influences he experienced. During his time in the Netherlands he studied Organic Agriculture, Creative Therapy and Social Work. Main subjects for him became People and Planet. From the beginning he was involved in environmental and climate-change based issues. One land during all his travels was to keep on opening his eyes; a place which made him come back, again and again. A little country on the Iberian Peninsula; Portugal.
At the same time the curious young girl moved from the countryside to the big city, to explore life. It became an interesting journey studying Cultural Anthropology, Humanistics and Psychology, meeting a lot of people, deepening her interest in yoga and embracing a green and conscious way of living. More and more often she was dreaming about a self-sufficient life and how to combine her interests in (Eastern) philosophy, psychology and nature.
Years later these two people were blessed to meet eachother. Two minds came together, their personal ways became one shared path. Both felt a strong desire to shape their dreams and create a life according to their own ideas and principles. There was a strong desire to transfer their thoughts into more practical activity. For a long time they had dreamed about another way of life. A life more based on simplicity and basic principles connected with nature. Theme´s such as compassion and awareness became also major components within their vision.
Those two people are the promoters of this exceptional project.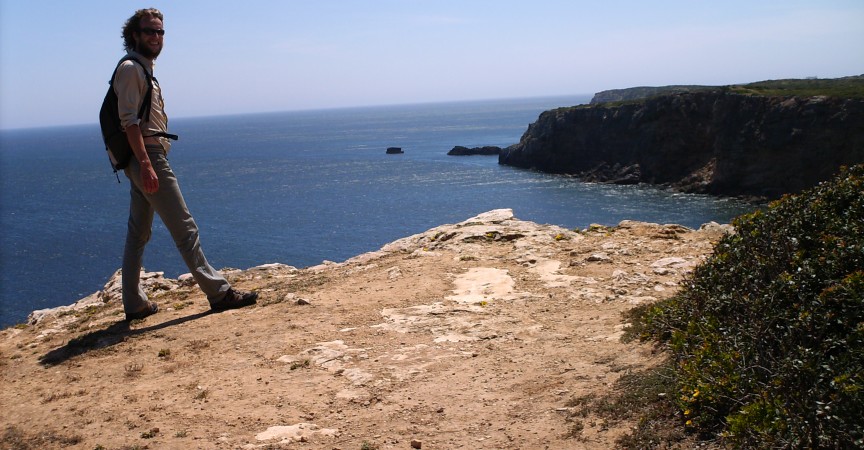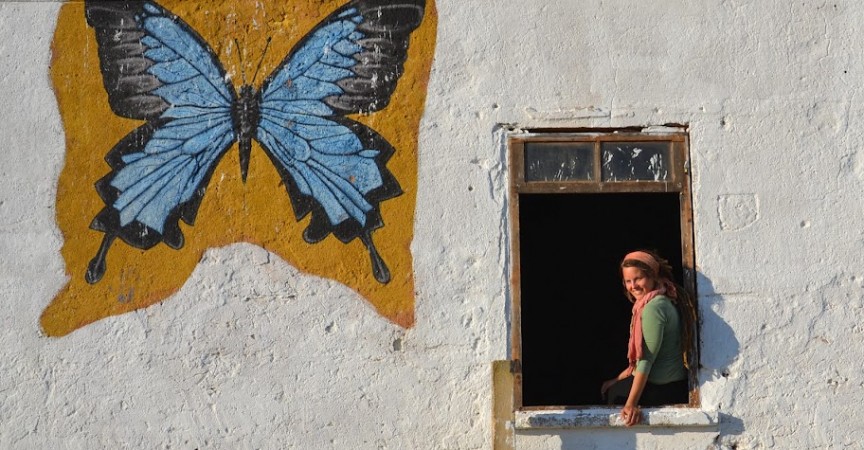 In September 2011, together with their funky striped 30-year-old Volkswagen van they traveled together through Portugal for almost a year. They visited lots of ecological, permaculture and self-sufficiency projects and learned a lot working as WWOOF' ers. Feeling incredibly inspired by all the beautiful initiatives and the lovely people they met, a strong desire started to grow. Back in the Netherlands they found a nice farm amid the meadows in the North of the Netherlands to live in. Despite the beautiful surroundings, they felt stuck in a stressful way of living. Busy jobs and the constant feeling of a lack of time made them start thinking.
Their desire to live their dream became stronger. They returned to Portugal in the spring of 2014. This time with an impressive Mercedes 609 ex-army ambulance. Their stay confirmed their thoughts about another way of life. They noticed that following the heart can be scary and inspiring at the same time. Some tough decisions crossed their path. At the end they decided to return to Portugal for another period of time. Now for a more oriented research in a local area inland. Not in some ordinary area, but in one of Portugal´s most beautiful natural reserves; the Serra de Sao Mamede. In the middle of a green heart…
Naturally they felt the need to name their dream. A name which represents their ideas and feelings about this research. After a while the name -LuzaMunda- came up (pronounce as: loezamoenda). The concept -LuzaMunda- is their founded creation. The word ´luz´, means ´light´ in Portuguese and the word ´mundo´ stands for´world'. It represents their search; to have a good look you need a good searchlight.. The world/ o Mundo is representing their living environment. The name LuzaMunda was also shaped by lots of cultural influences they experienced during their travels around the world. Finally they both consider themselves as global citizens living in a global world. Free, unbounded and enjoying life in a balanced way..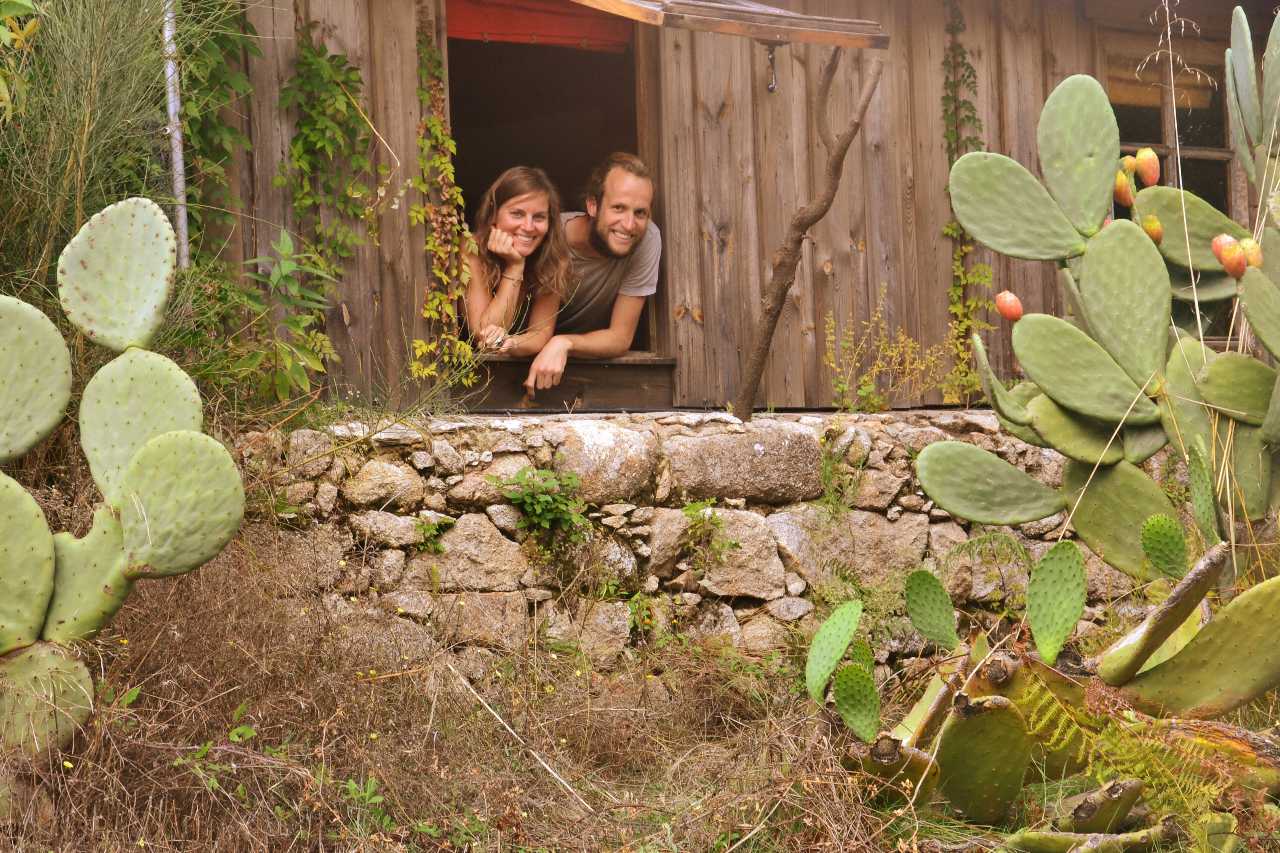 – Their Portuguese wooden cottage at the Serra de São Mamede during 2015 –
MOTIVES, CORE VALUES AND ACTIVE TOPICS OF THE LUZAMUNDA APPROACH